Lifecare Primary Medical Associates, PLLC.
Internal Medicine and Adult Primary Care Practice in Katy, TX for Chronic Disease Management, Women's & Wellness Care.
Tele Health Appointment Available
Internal Medicine and Primary Care Physician in Katy, TX.
Lifecare for Diagnosis, Treatment, and Prevention of Diseases.
Welcome to the Clinic of Family Primary Care Physician in Katy, TX for full-Service General Internal Medicine and Primary Care. We are providing quality comprehensive health care and wellness services for patients 18 years of age or older. Lifecare Primary Medical Associates, PLLC. is located in 633 E Fernhurst Dr suite 202. Katy, TX. Our Internal Medicine, Preventive, and Primary Care Physician assist patients to meet their health goals. As PCP Katy, TX, we aim to create a patient-provider partnership that considers treatment options based on a patient's unique preferences, concerns, and values.
Independent, family-run, family-friendly & bilingual practice
Experienced board-certified Internal Medicine doctor
Comprehensive Preventive Medical Examination and a Personal Wellness Plan
Free COVID-19 Test for Uninsured Patients in Katy,Tx.
Accepting New Patients with Walk-in and Prior Appointment
Routine exams to diagnosing and managing adult conditions
Specialized focus on diabetes, obesity, hypertension, lung diseases, heart diseases, and many more.
Internal Medicine & Primary Care practice provides high-quality, patient-centered care in Katy, TX.
We are conveniently located at Katy, TX 77450 and accepting new patients from Katy, Sugar Land, Cinco Rench, nearby and Greater Houston Areas. The family doctor in Katy, TX for comprehensive support in Primary care and internal medicine.
DIAGNOSIS, TREATMENT, AND PREVENTION OF DISEASES at Katy, TX
General and Vascular Ultrasound
Primary Care & Internal Medicine Doctor at Primary Care Physician Katy, Tx. Katy Family Doctor for Preventive & Chronic Disease Management. Our physician would like to welcome you and adult members to list us as PCP in Katy TX.
Enjoy the benefits of shorter wait times, more efficient visits
Most of the insurance plans are accepted. Please check with your health insurance plan to confirm as healthcare networks periodically change.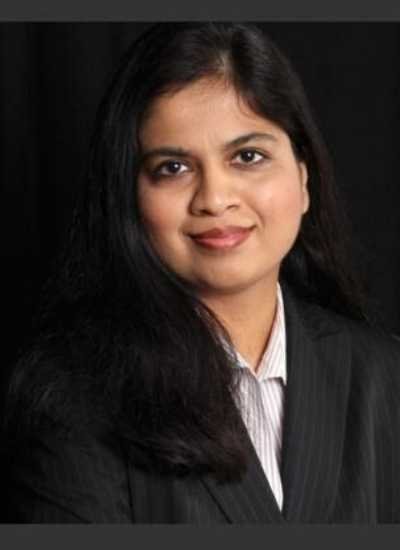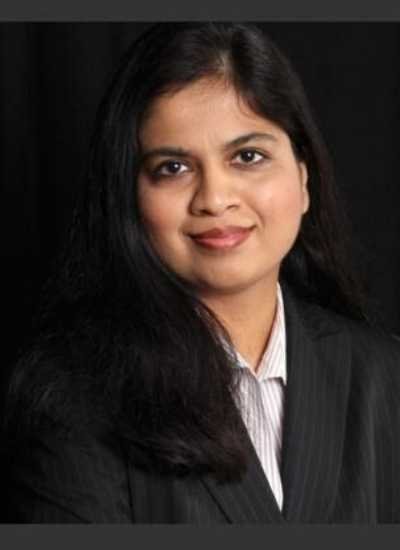 Dr. Samira Khan
Katy Family Physician for Primary care and Internal Medicine
Dr. Samira, Your katy family physician for adult care, has special training in managing chronic conditions and often work with patients who live with more than one health condition. Dr. Samira completed her residency in internal medicine from St. Mary's Medical Center, Long Beach, California and Mountain View Hospital, Las Vegas Nevada. Dr Samira also works as a hospitalist at Memorial Hermann, Katy. Dr. Samira is also an active member of the American Medical Association AMA and American College of Physician ACP. In Katy, Dr. Samira and her team member would like to welcome you and your family members for comprehensive primary care/ internal medicine and preventive care at our family clinic in Katy.
We recommend calling 281-712-7757 for your Appointment at our Katy Lifecare Primary Medical Associates, PLLC. You may also use our Fast Appointment option when there are requirements for consultation with Family Physician in Katy for Adult treatment and internal medicine. Center for weight loss, chrnoic disease management and immigration physical in Richmond, Katy.
PCP in Katy, Fulshear Area and Greater Houston Area
Katy family prysician for Adult care. When you are looking for PCP near me in Katy, Cinco Rench, or Fulshear areas, we are glad to welcome your Adult Family Members for Primary Care or Chronic Disease Management. Walk in Welcome, however, we appreciate your call at 281-712-7757 to avoid long waiting time. 
In case of an emergency, always call at 911.
Primary Care Practice in Katy Accepting New Patients. Same-day Appointment 
Walk-Ins Welcome
Dr. Samira Khan, Board Certified in Internal Medicine,  and her practice provides primary medical care at Katy, TX for adults care including, but not limited to:
Management of chronic diseases by

primary care doctor katy

Preventative medicine, including health screenings and physicals
Smoking cessation
Treatment of minor injuries
Vaccinations
Weight management
Women's healthcare
Maintain respect for the dignity of the individuals within the families we treat, ensuring quality health care. If you are looking for a primary care physician at Katy, please call us to confirm your appointment.
Conditions Treated in Katy, TX
The conditions treated at Lifecare Primary Katy, TX by our doctors include the following-
Complete Family Health Care

Well Men & Woman's Exam

Infections
Aches and Pain
Sprain and Strain
Minor Office Procedures
Skin Problem
Depression/ Anxiety
Physicals and Prescription Refill
Interarticular Injections
Allergy
Hyperlipidemia
Thyroid problem
Acute Sick Visits
Migraine
Sexually Transmitted Diseases.

Flu and cough

Immunizations

Heart disease

Diabetes

Blood Pressure

Digestive health issues

Kidney diseases

Endocrine disorders and hormone issues

Respiratory diseases ( COPD, Asthma).

Arthritis
Primary Care Doctor Katy For

Internal Medicine & Adults Care

Primary Care Internal Medicine Doctor: Care and treatment for adults.
At Lifecare Primary Medical Associates PLLC, Katy, we believe health care should be personal and primary care is to ensure that the patient is provided with the right care and attention.
Our primary care services at Katy covers you when it comes to sick visits, routine check-ups, annual wellness exams, and more. Our board-certified Internal medicine doctor at Katy deals with the prevention, diagnosis, & treatment of diseases that affect adults.
In order to explain in detail about Internal Medicine practice at Katy, Doctors who specialize in internal medicine are known as internists. They provide comprehensive and long-term care in the hospital and the office. Internists are also known as general practitioners or primary care physicians.
They are concerned about the interactions of body systems, and how they can assist with your condition ranging from headaches to arthritis and asthma, diabetes, and high blood pressure.  They are specialists in diagnosing and treating a wide range of diseases and conditions. However, if you're experiencing a medical emergency, call 911 immediately.
In addition to providing care, as your primary care physician or family doctor in Katy, when you are ill, we will also help you to achieve a healthy lifestyle and work with you to prevent illness.
Patient-Centred Katy Primary Care Physician 
Adult Preventive Care
Being the clinic of Primary care physician Katy, our provider treats a broad range of conditions and are strong advocates for preventive care with a special interest in preventative health, and women's health.  As PCP in Katy, TX, establishing long-term relationships with our patients is an essential part of the practices at Lifecare Primary Medical Associates PLLC. We always appreciate open communication and strive to connect with each person we treat.
Routine Checkups in Katy Primary Care Practice in Katy, TX.
Internal Medicine Practice for Adults, Women and Welfare.
Primary Care Doctors, also known as Primary Care Physicians (PCPs) is also known as  Primary Care Doctor. Lifecare Primary act is conveniently located at Katy and is the first doctor for patients visit. Especially in most often on an outpatient basis. When you are looking for Primary Care Clinic in Katy, TX or Family Doctor in Katy, TX in Katy and nearby areas, we are available to accommodate your appointment with a single call. 
Primary care doctor is basically for your non-emergency situations. We following the diagnostic techniques like patient interviews, physical exams. We also collect through medical histories and examine current symptoms. Here in Katy, in addition of routine checkups,  our Primary Care practice will cover vaccines and boosters and annual wellness for adults.
Anxiety, depression are linked to hypertension. It has been observed that people who experience thye symptoms of depression or anxiety are at increased risk of developing hypertension. Anxiety Anxiety in particular also refers to anticipation of a future concern and...